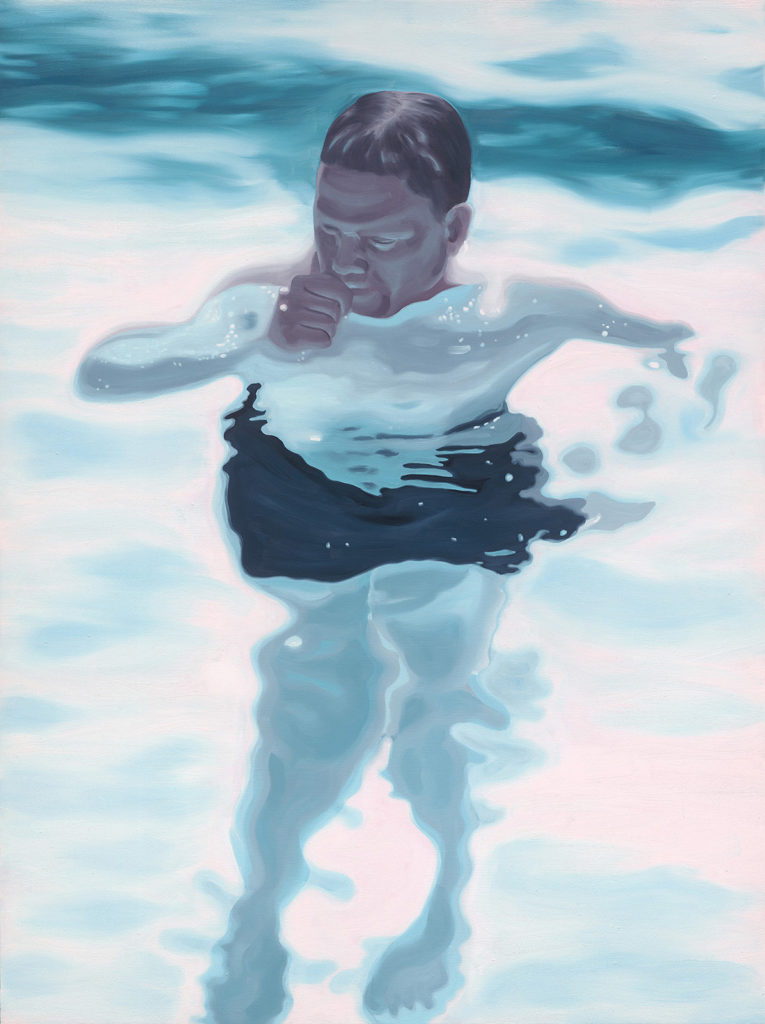 He is not here
2019
Archival Giclee
85 x 110 cm. Framed / 42 x 54.5 cm. Unframed
Edition of 25
€350 Framed / €285 Unframed
He is not here was shortlisted for The Zurich Portrait Prize 2019 and is currently on display at the National Gallery of Ireland.
Els Borghart is a visual artist with a passion for travelling and reading. Her changing world view and portrayal of mankind as a result of many travels and moving countries, which she mixes with personal reflections, reveries and challenges is where she finds her inspiration. She explores the significance of wandering and how this influences our perception of the world. This results in paintings that provide a series of encounters with images that are puzzling and reveal a hint of intrigue, but that are based on musings of the world surrounding us and currently more specifically its people in it. Els' work offers curious glimpses and perspectives, moments often overlooked, figments of memories, open questions without answers. This in turn invites the viewer to reflect. Sometimes the paintings are dark and gloomy, while often luminous and hopeful. But there is always a subtle edge that is slightly unsettling. Just like life is.
About the Artist
Els Borghart is a Belgian artist living and working in Ireland since 2008. She has an MA in Fine Art (LUCA School of Arts –Belgium) and an MA in Cultural Policy & Art Management (University Antwerp Management School – Belgium). Her work has been exhibited internationally including Ennistymon Courthouse Gallery and An Táin Arts Centre in Ireland, Zebrastraat Galerie and Galerie De Wandelgangen in Belgium and more. She received awards by Create Louth, the Arts Council of Ireland and was recently shortlisted for the renowned Zurich Portrait Prize by the National Gallery of Ireland.