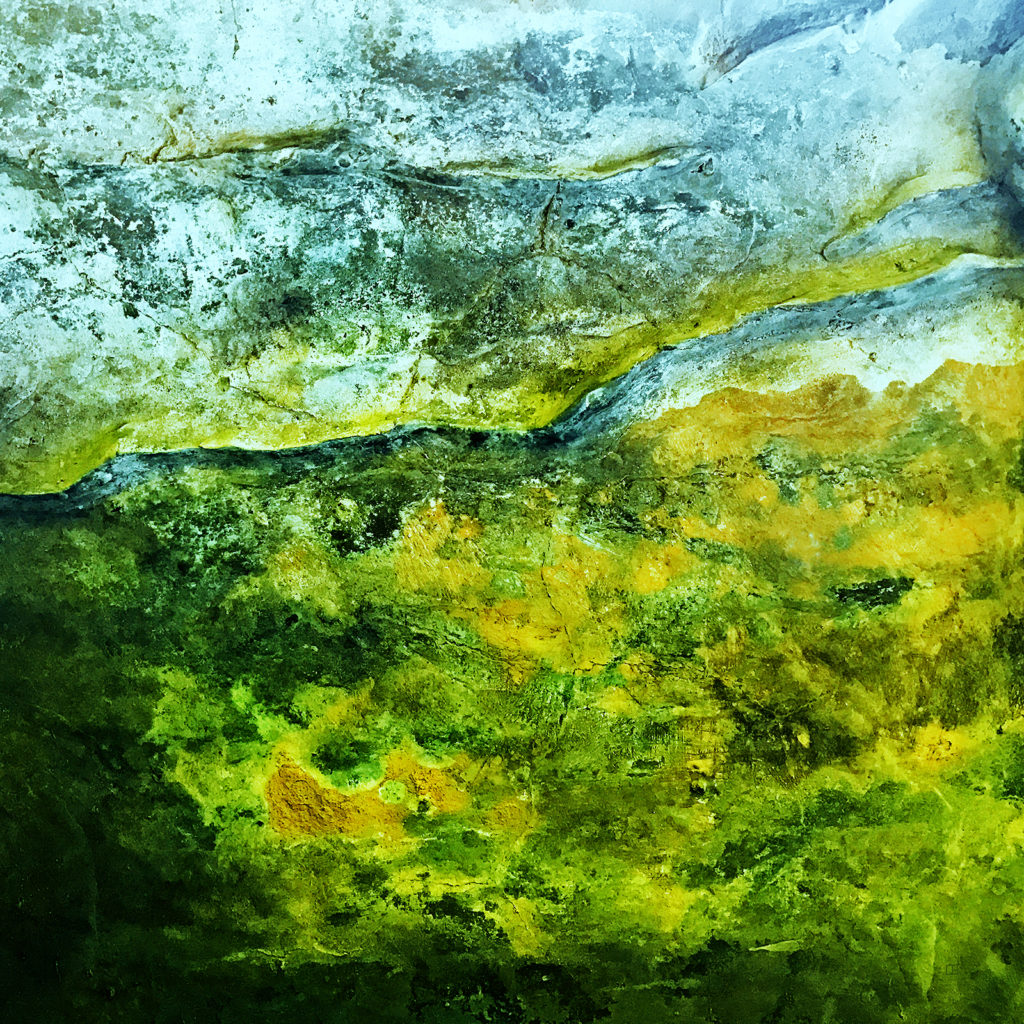 Miteraj11
2019
Archival Inkjet
41.5 x 49.5 cm. Framed
Edition of 5
€250 Framed
About the Artist
Gabrielle Bowe lives and works in Dublin. She has worked in several mediums including, textiles, oil and acrylic painting, art stamp design, web design. The skills learned in web design have brought her to photography.
Bold shapes and colours fascinate Gabrielle. When travelling she chooses countries that offer vibrant colours, be it women dressed in saris or vegetables and spices in markets. When seeking out art work she looks to artists like Richter, Jackson Pollock, Miro, Kandinsky.
Gabrielle's work is built from photographs she takes of old metal that has a history, shown by markings made by humans or aged by the climate. Some images offer up their potential early, others are more secretive and need to be teased out. A seemingly bland image, when worked on with post photographic processes, can yield an interesting, satisfying abstract work which bears no relation to the original photograph but offers an abstract image which invokes for people many diverse interpretations.
Exhibited: The Open Window Gallery, Halftone Print Fair 2018, Ranelagh Arts Centre, The Doorways Gallery, Greenacres, Wexford, Kennedy Gallery, The Beaufield Mews, The Cherry Lane Gallery, The Davis Gallery, Exhibitor EBS Crafts Competition, RDS 1992, National Portrait Award Exhibition 1990.
gabriellebowe.com