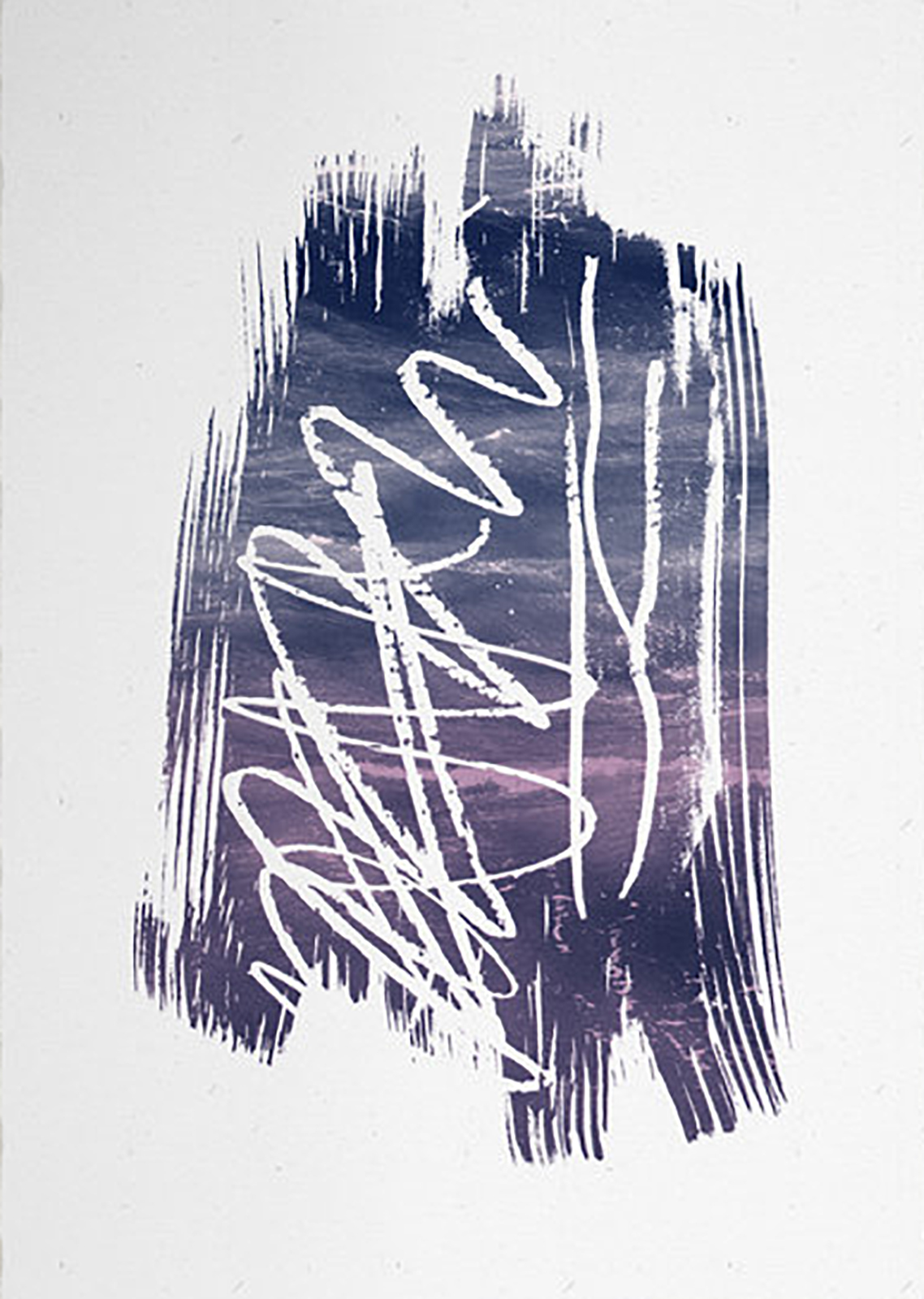 Deep Water
2018
Screenprint
62 x 46 cm. Framed / 57 x 38 cm. Unframed
Edition of 12
€165 Framed / €120 Unframed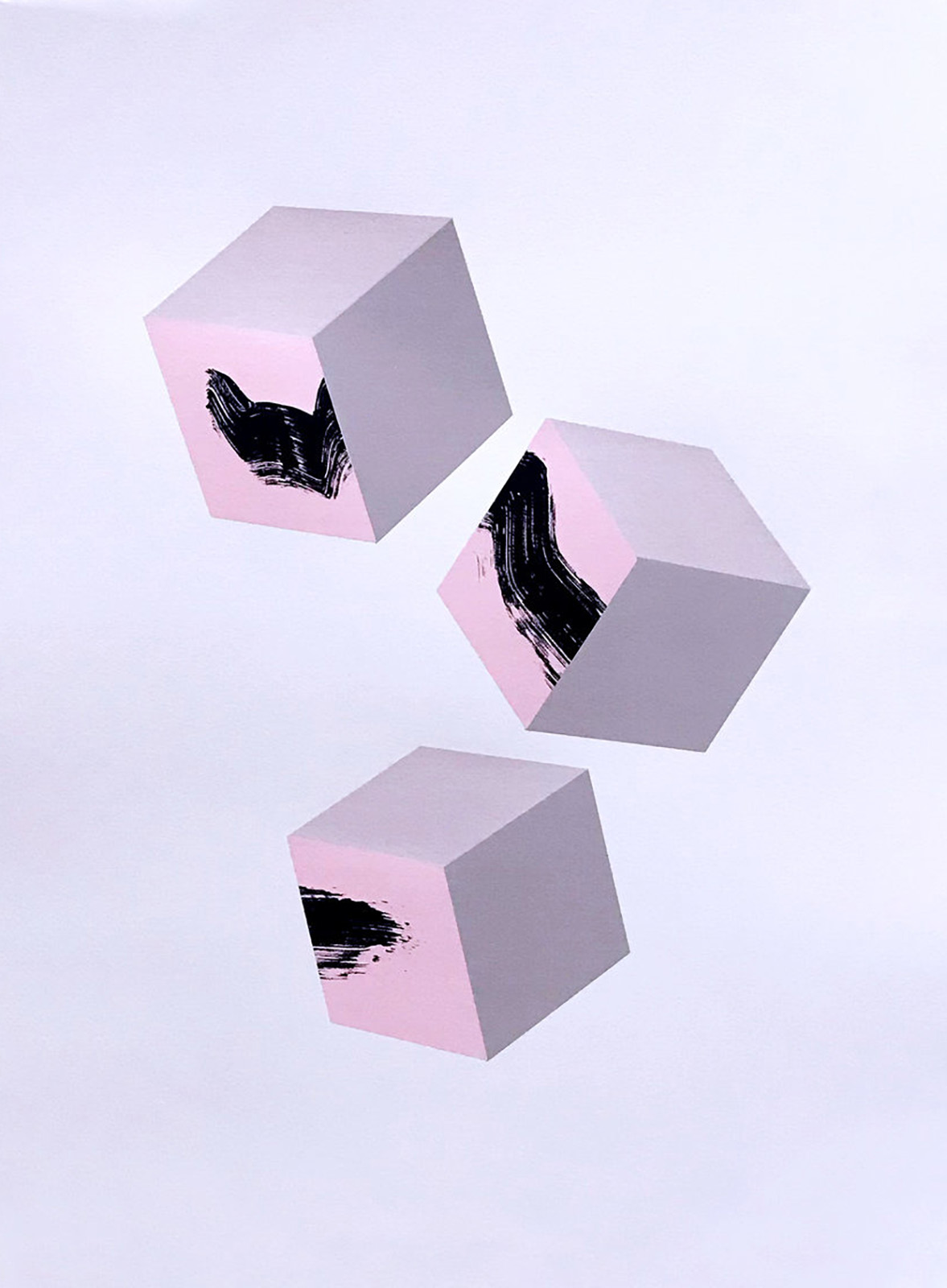 Drift
2019
Screenprint
46 x 62 cm. Framed / 42 x 59 cm. Unframed
Edition of 10
€105 Framed / €60 Unframed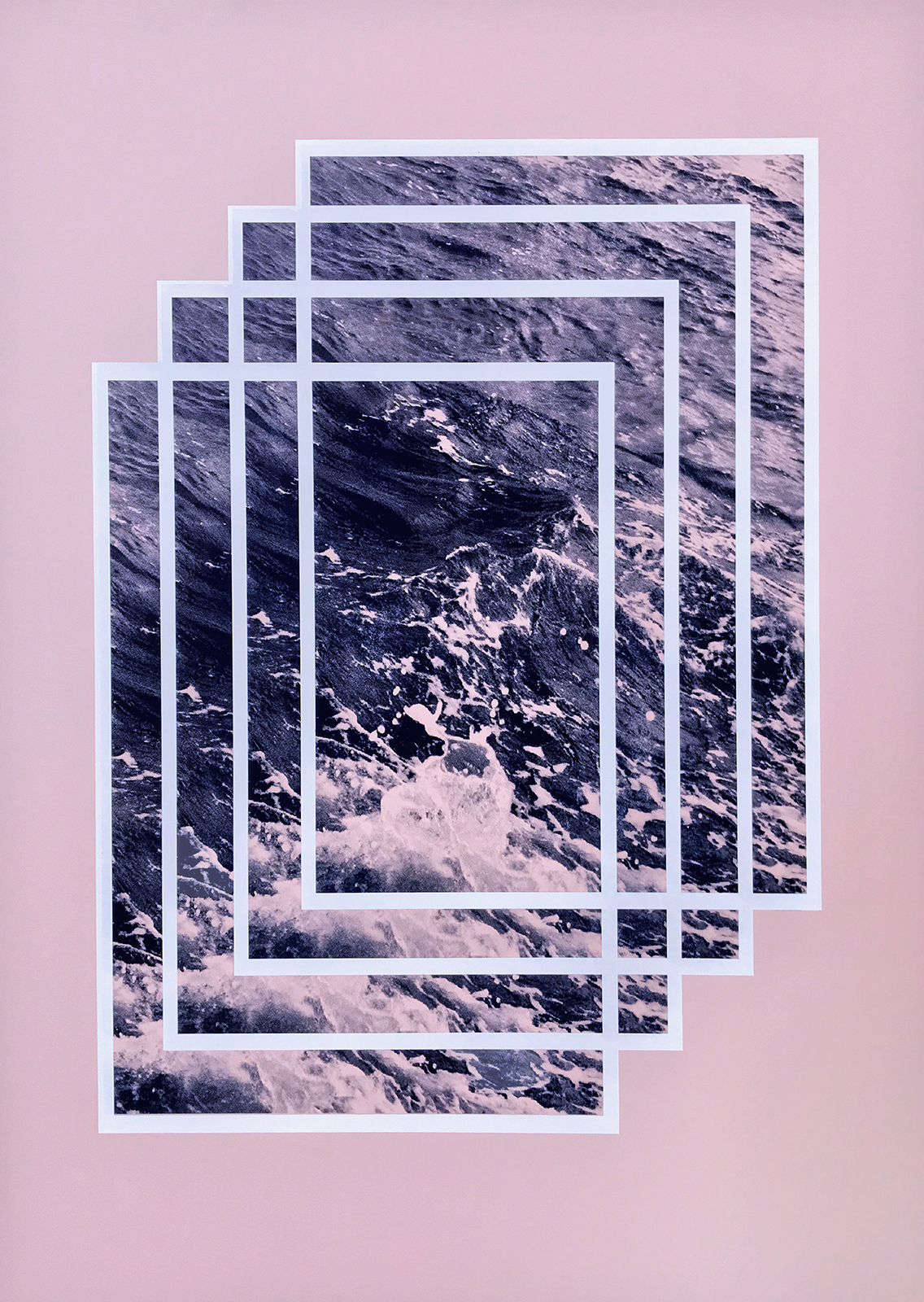 Echoes
2019
Screenprint
54 x 74 cm. Framed / 50 x 70 cm. Unframed
Edition of 11
€105 Framed / €60 Unframed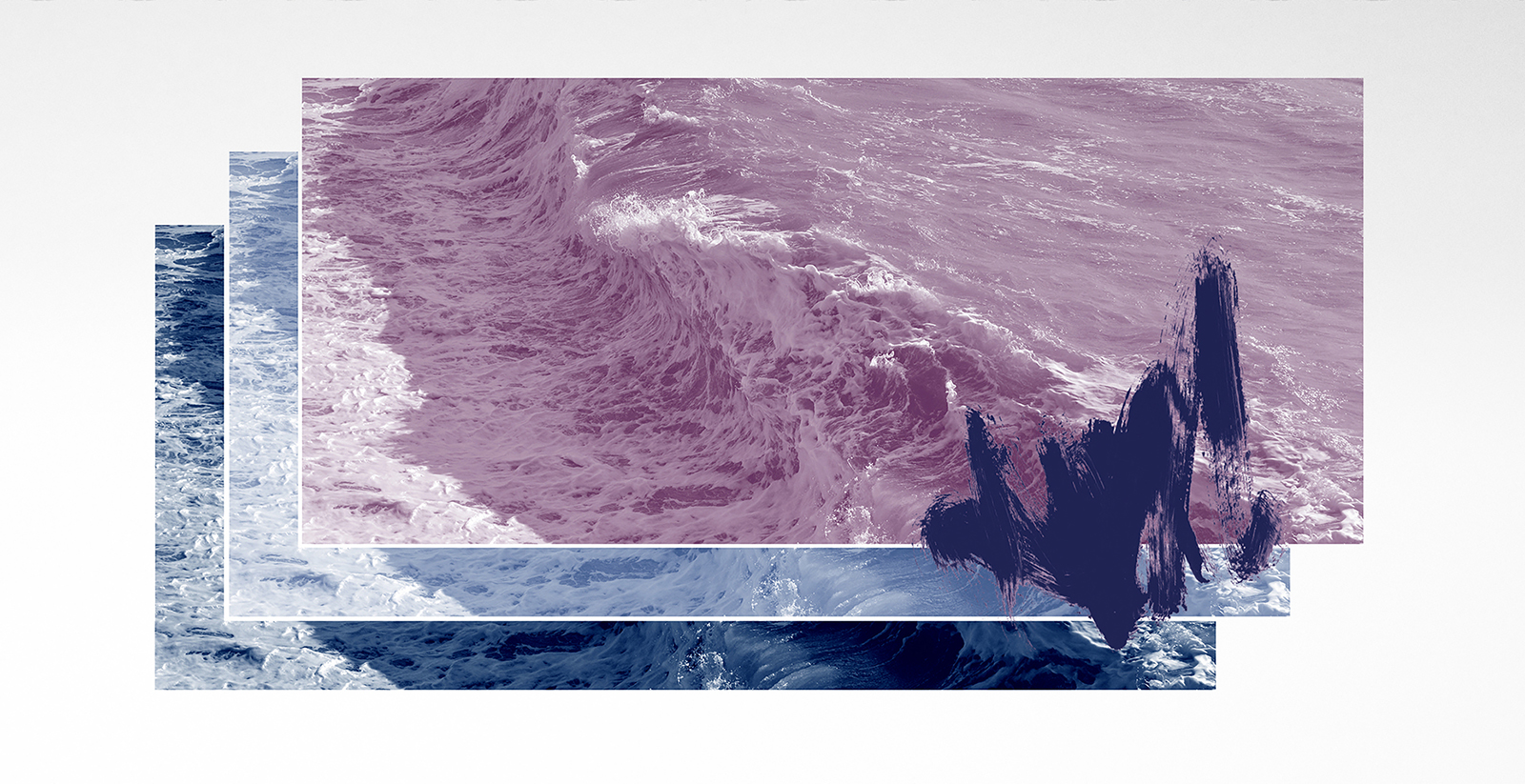 Surge
2019
Screenprint
50 x 87 cm. Framed / 44 x 77 cm. Unframed
Edition of 5
€300 Framed / €160 Unframed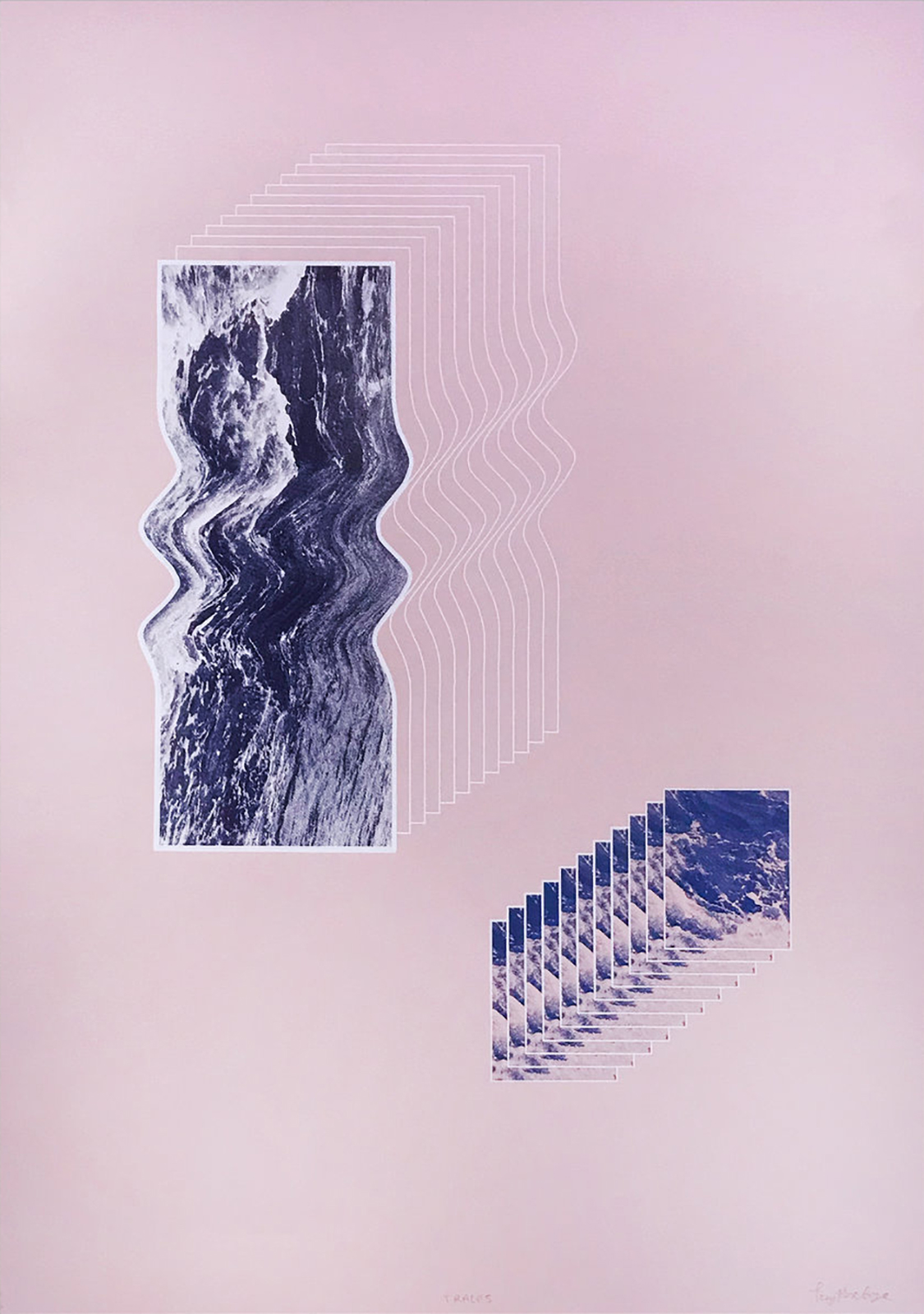 Traces
2019
Screenprint
46 x 62 cm. Framed / 42 x 59 cm. Unframed
Edition of 6
€95 Framed / €50 Unframed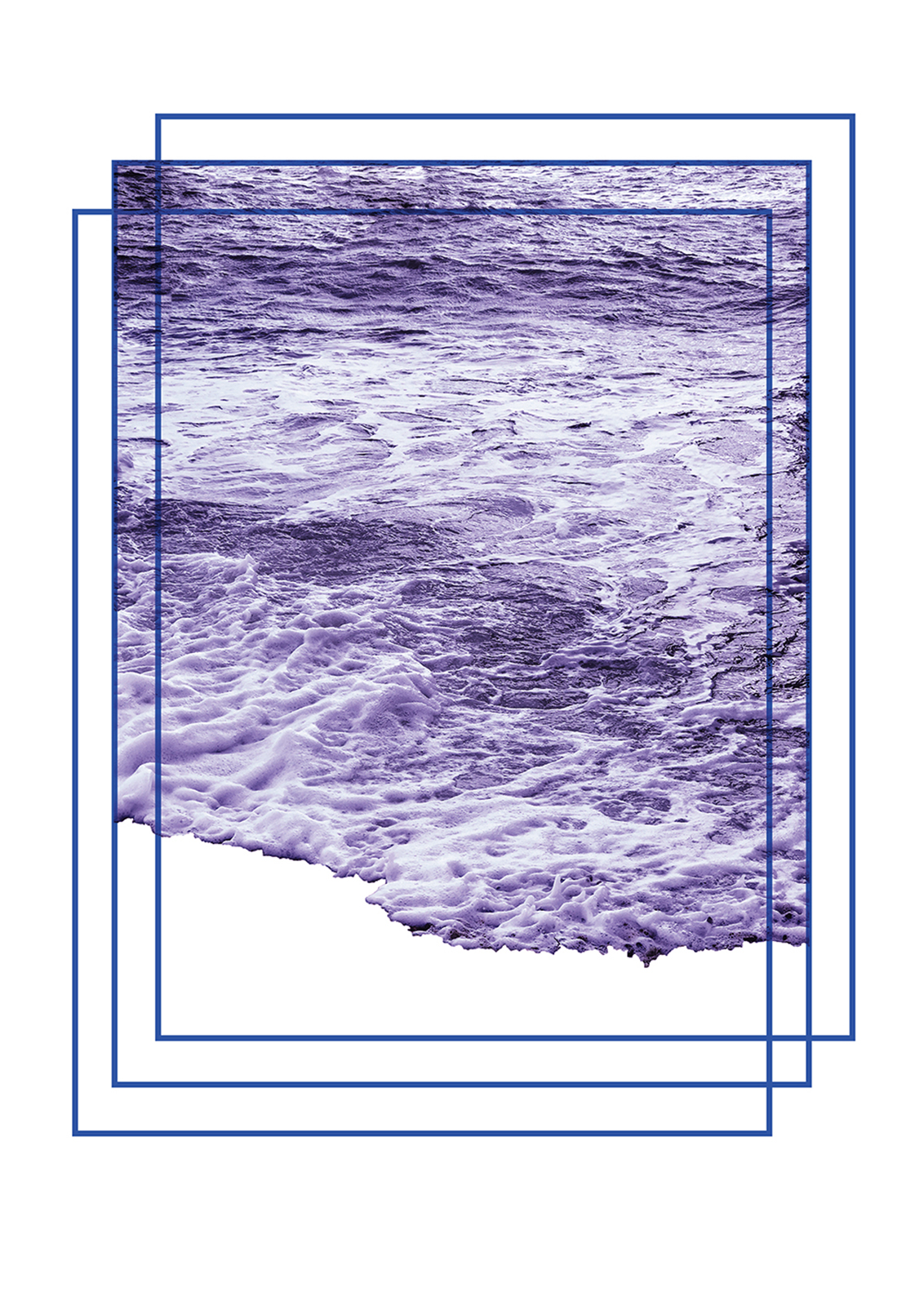 Balance
2019
Risography
33 x 45 cm. Framed / 30 x 42 cm. Unframed
Edition of 30
€90 Framed / €50 Unframed
This risograph print accompanies Grange's zine Deep Water, which explores themes of mental health and personal struggle, based on the artist's own experience. This book and the accompanying print are produced by Damn Fine Press for HALFTONE's book fair, Tsundoku. Grange's work uses a layering process of different colours, to manipulate the colour spectrum of process printing, with a distinctive textural quality of soy-based risograph inks.
Damn Fine Press is the newly launched publishing arm of open access screen printing studio Damn Fine Print, based in Stoneybatter, Dublin. Damn Fine Press looks to showcase the unique work that can be conceived at the intersection of artistic practice and printmaking, while maintaining the studio's core principles of accessibility and visibility within Dublin's art and design landscape.
damnfineprint.com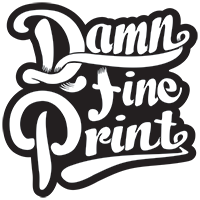 About the Artist
Izzy Rose Grange graduated from the National College of Art and Design(NCAD) with a BA in Fine Art Printmaking. Based in Dublin, she specialises in screenprint, risograph and cyanotype work. Grange's work explores emotions, nature and our response to them both. Visualisation of emotion, exploring the physicality of emotion, and responding to themes of life, death and time.
The calmness and the power of the sea is something Grange has felt a connection to. It is a force of nature, unpredictable and not to be underestimated, but also a constant that is both calming and rhythmic. Through these influences from nature and the sea Grange elicits an emotional connection and allows the viewer time and space to reflect on the human condition.
izzyrosegrange.com