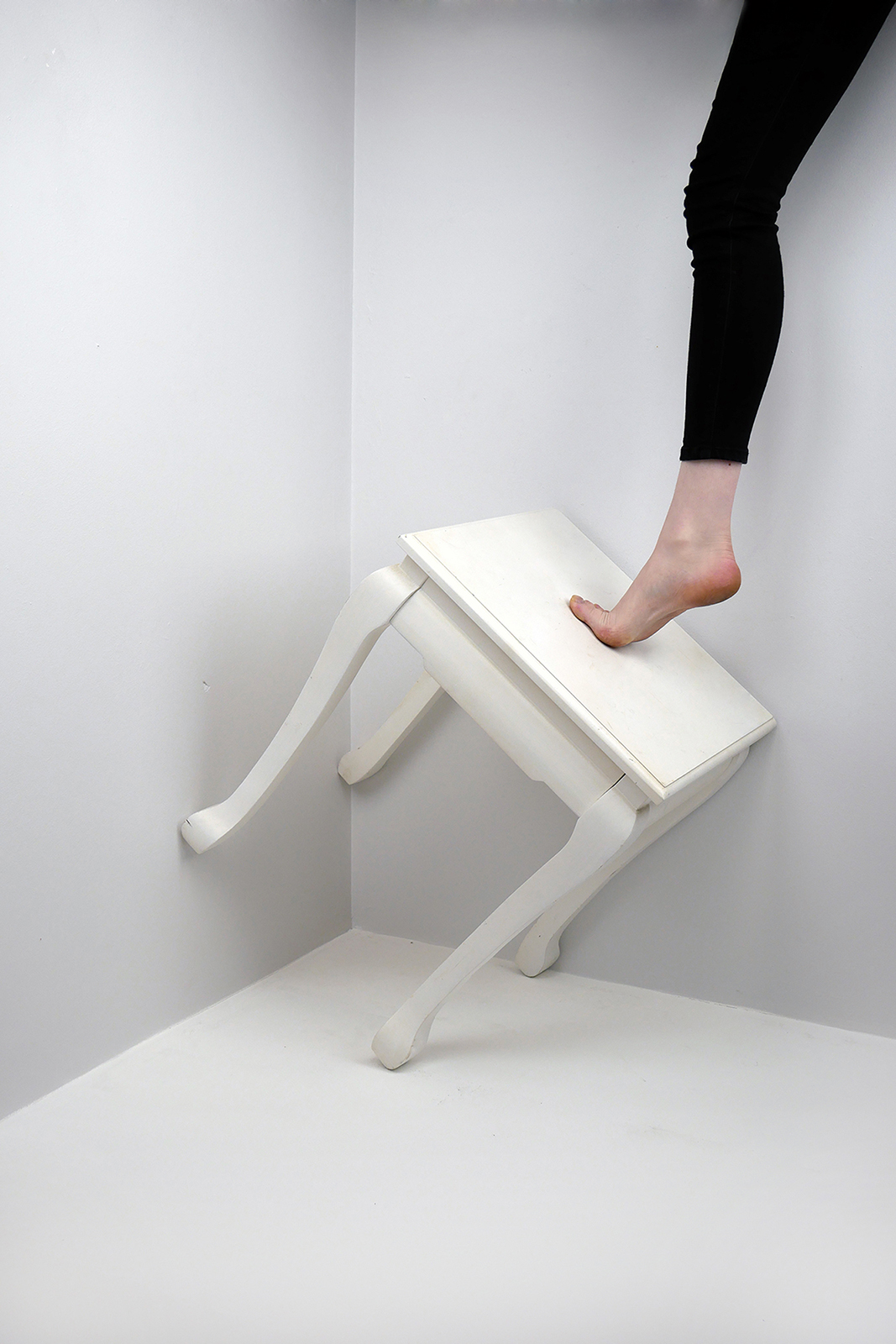 How It Stands, Provisionally III
2018
Archival Inkjet
40 x 29.5 cm. Framed
Edition of 8
€400 Framed / €180 Unframed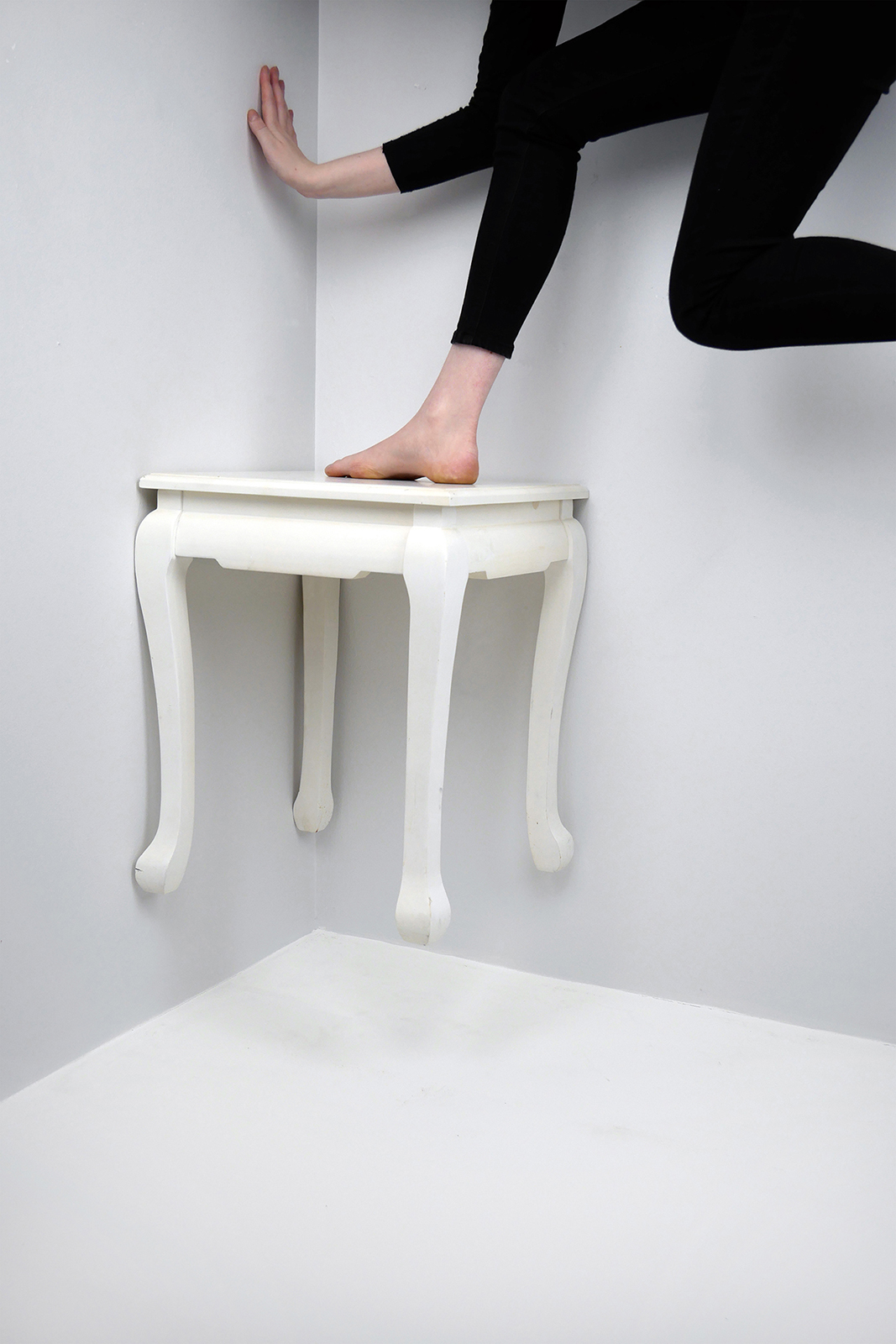 How It Stands, Provisionally IV
2018
Archival Inkjet
40 x 29.5 cm. Framed
Edition of 8
€400 Framed / €180 Unframed

Auscultation with Stone
2018
Archival Inkjet
102 x 26.5 cm. Framed
Edition of 5
€750 Framed
How it Stands, Provisionally considers ideas related to expectation and capability. Rather than repressing or ignoring discomfort within the body it is being put through this exploratory process, investigating beyond the perceived limits or parameters; the artist is testing their own body physically in the act of making the work. The physicality of the work is not something that is made very obvious. It's intentional that it is not explicit to the viewer it's more nuanced rather than drawing direct attention to it. Perhaps this comes from a particular desire to hide or fight through challenges almost to feign, that one is in control. This complicated curious body yearning for solid ground.
Auscultation is a medical term that describes the listening to the internal body for diagnostic purposes. This series of self-compassionate moments describe the heightened apprehensive listening for an impending change in being. These moments, given finite space to breathe, are an attempt at understanding the body; anticipating decline but hopeful for balance. Stone instruments imply futility, but as objects patterned with personal meaning and value they become aids in the constant assessing and reassessing of the self. This observance is ongoing.
About the Artist
Róisín McGannon is a Visual Artist based in Dublin. Since graduating from NCAD with a BA Hons First Class in Fine Art Printmaking she has completed residencies in Block T supported by Fingal Arts and the inaugural residency in Eoin Moylan Studio, Berlin. She exhibited in her first solo show supported by Fingal Arts in January 2019 in A4 Sounds and has exhibited in the RHA 188th Annual Exhibition Dublin, and gone onto show work in Amsterdam, Cork and Kerry.
Her work is concerned with the unreliable and uncertain position of being in the body. Your anchor to the world being unhinged. Through multidisciplinary media she investigates the difference between the functional and the dysfunctional, both physically and emotionally, then in turn obscures and highlights expectation and capability. She is currently completing a residency at Loughshinny Boathouse, Dublin; supported by Fingal Arts Council.
roisinmcgannon.com