Blue Worked Out
2019
Archival Inkjet
39 x 56.5 cm. Framed
Edition of 10
€650 Framed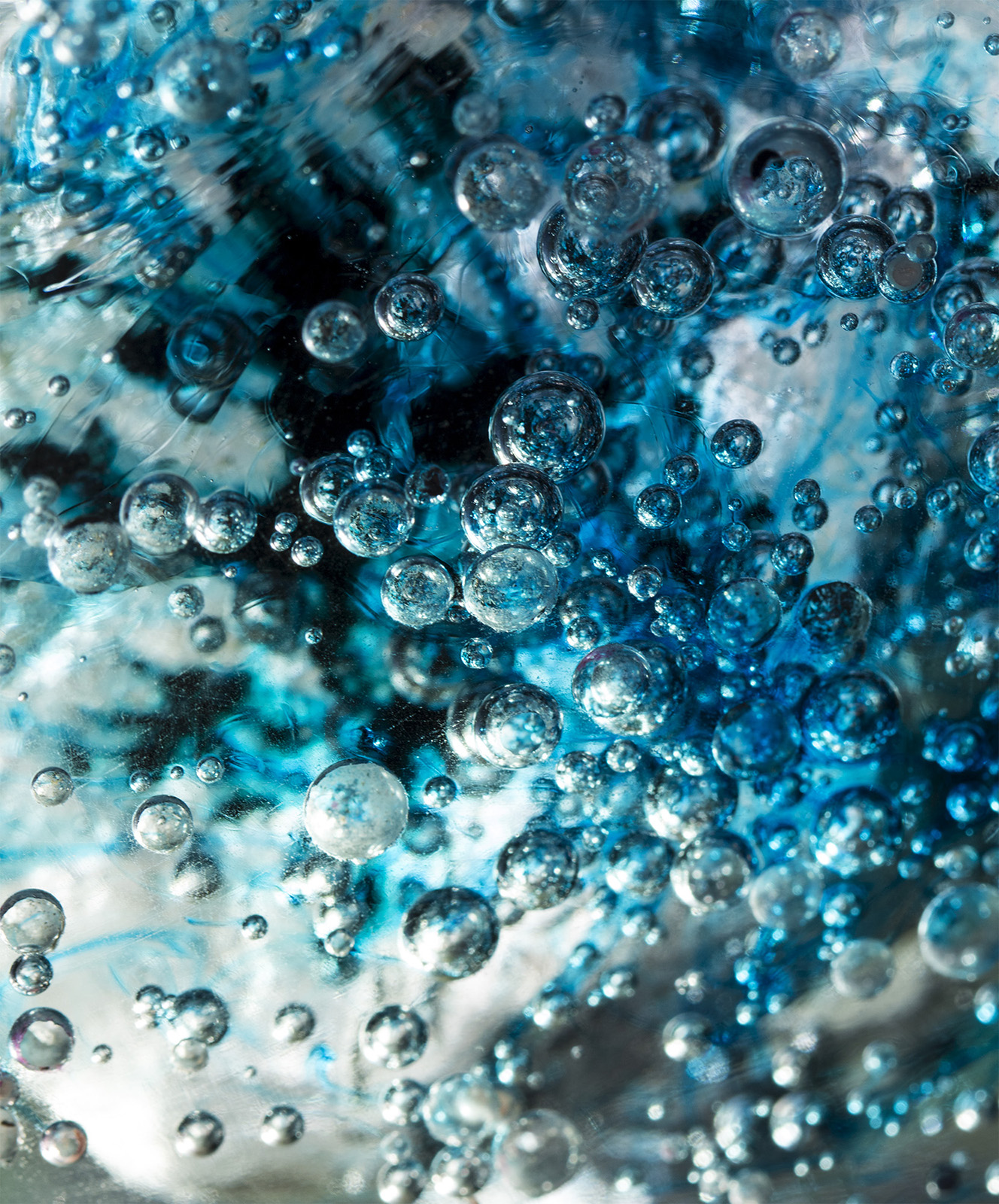 Cu Blowing
2018
Archival Inkjet
47 x 40.5 cm. Framed
Edition of 10
€550 Framed
The title of the image Blue Worked Out refers to the blues of Kenneally's cast glass sculpture Worked Out when sunlight shines through it. She had used a rock from the Allihies copper mines to shape the void in the blue glass. The title alludes to the work done by miners in creating voids underground in the search for copper. Exploration of surface and subsurface is a very significant aspect to her work. Illumination can utterly transform.
Cu Blowing reflects the action of copper oxide in one of Kenneally's cast glass sculptures Pickers. The bubbles in the glass were created during the firing process and produce a mesmerizing effect. The image conveys the power of nature under specific conditions.
About the Artist
Barbara Kenneally is a visual artist based in Cork. Having retired from science, she graduated with a BA (Hons) in Contemporary Applied Art, Ceramics, Glass and Textiles from CIT Crawford College of Art and Design in Cork in 2016, receiving awards for both her photography and her glass sculptures. Her photography work is in the collection of The Office of Public Works and her glass sculptures were selected for Sculpture in Context at the Botanical Gardens, Dublin 2019. She has been commissioned for both public and private works.
Her practice employs both photography and glass. Sometimes this happens in a cyclical way. Observing the interplay of light on and beneath the surface is a constant feature of her work. She photographs the dramatic landscapes of West Cork and uses rocks found at abandoned copper mines to create cast glass sculptures. The transparency of glass allows for exploration of the surface and the subsurface at the same. As in life itself, different hues are apparent under varying illuminations. One is not always able, or permitted, to see all at the one time.