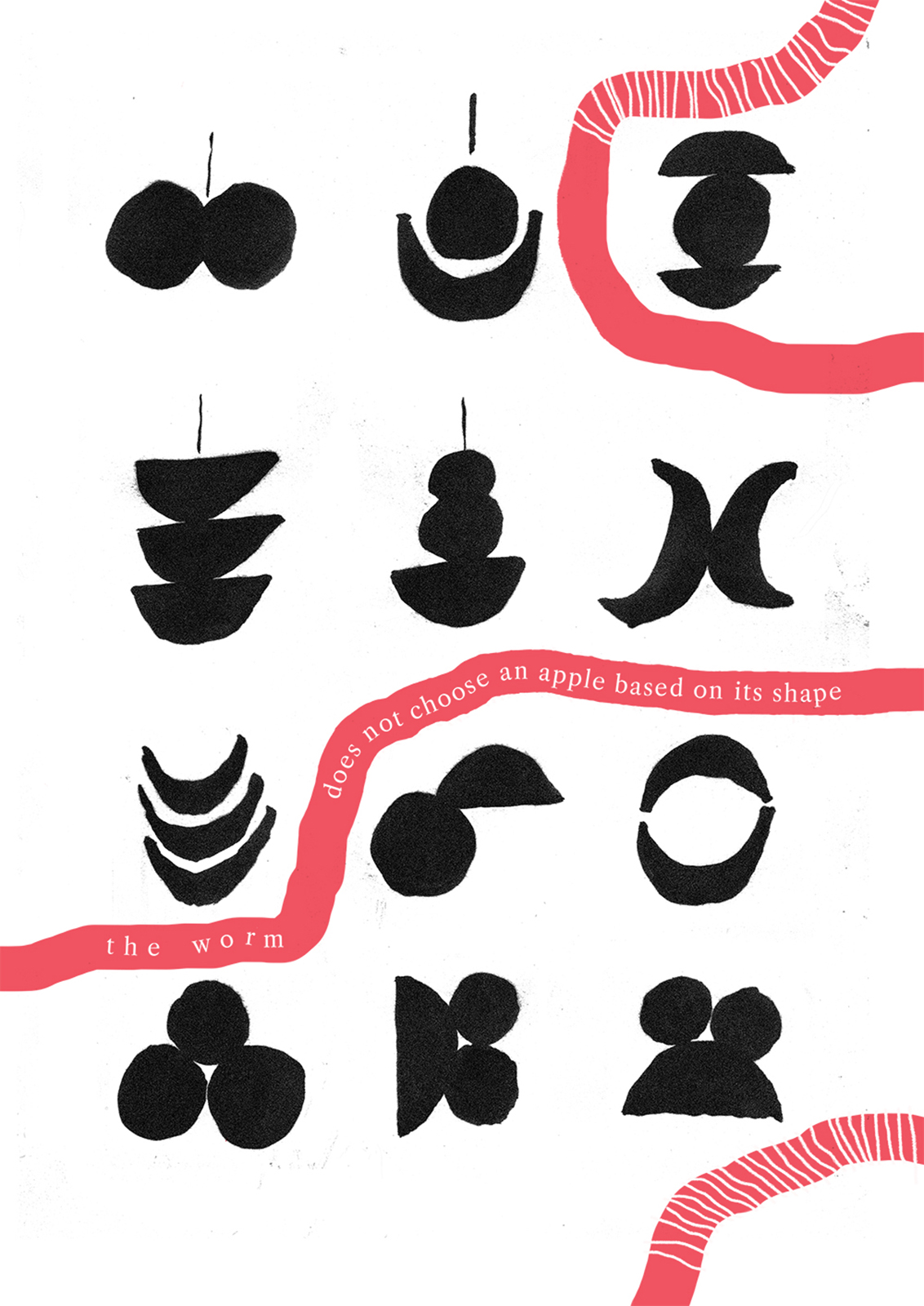 The Worm Does Not Choose An Apple By Its Shape
2019
Risography
33 x 45 cm. Framed / 30 x 42 cm. Unframed
Edition of 30
€90 Framed / €50 Unframed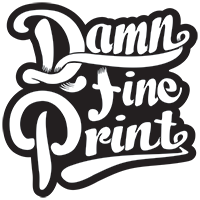 This risograph print by illustrator Bronagh Lee accompanies her risograph zine on the topic of body diversity and positivity, published by Damn Fine Press for HALFTONE's book fair, Tsundoku.
Damn Fine Press is the newly launched publishing arm of open access screen printing studio Damn Fine Print, based in Stoneybatter, Dublin. Damn Fine Press looks to showcase the unique work that can be conceived at the intersection of artistic practice and printmaking, while maintaining the studio's core principles of accessibility and visibility within Dublin's art and design landscape.
damnfineprint.com
About the Artist
Bronagh Lee is an Illustrator and artist based in Dublin, Ireland. She graduated from NCAD in 2016 with a BA Hons in Printmaking and then completed a course in Graphic Design from Dublin Institute of Design. She has been working as a freelance Illustrator since, developing illustration for posters, zines, editorial design and prints.
Bronagh's work is a playful take on illustration, using soft curves and fluidity to create whimsical narratives that are both bold and delicate in their execution.
bronaghlee.com